It was undoubtedly an eventful day at Cupertino CA yesterday. Apple unveiled some of its most awaited products including the new Apple TV 4K, iPhone X, iPhone 8 and Watch Series 3. In case you weren't lucky enough to witness the event live, here's a recap of what's to come.
What's New?
Among the headlines was the reveal of the new iPhone X and Apple TV 4K. Both of these devices have gone through a complete overhaul and look more stunning than ever before. To take things to another level, Apple has announced that both these devices will support 4K resolution which provides 4 times the pixels as standard HD does! Support for High Dynamic Range (HDR) and Dolby Vision has also been announced. Now lets look at what the addition of these technologies means for media lovers.
Support for both Dolby Vision and HDR10 ensures users can enjoy incredible-looking TV shows and movies
Built-in high-performance 4K video scaler makes HD content look better than ever
Always outputting to the highest resolution possible allows viewers to get the most out of their TV
According to Apple they will result in:
"Unbelievably sharp, crisp images, richer, more true-to-life colors, and far greater detail"
In short a much more enjoyable and entertaining media watching experience!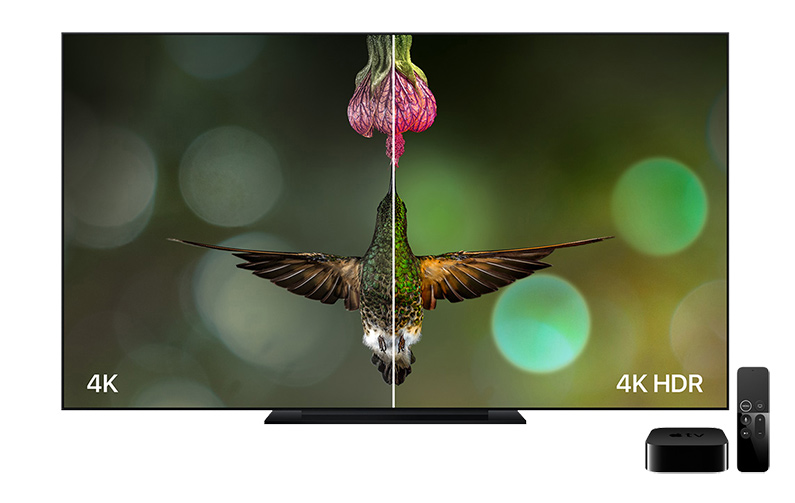 Coming Soon
We are very excited to let our customers know that PlayerXtreme Media Player would be a great match with newly released hardware and software updates released by Apple. Our dev team plans to release new updates to your favorite PlayerXtreme Media Player app and make it compatible with Apple TV 4K HDR and Dolby Vision. These updates will bring the magic of the cinema straight to your living room!
Stay tuned.